Small Schnoodle Chocolate Male pup. "CLICK PIC FOR INFO"
00029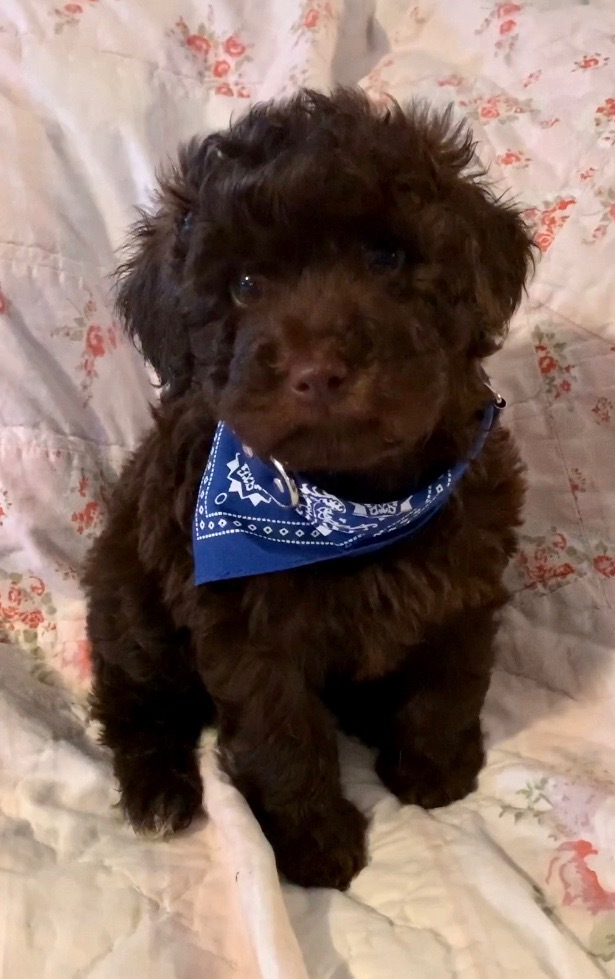 2. Puppy's NAME, SEX, Price, and DATE OF BIRTH:
3. Puppy deposit or payment:
4. Shipping to USA and Canada, call first for price:
5. "If shipping" Name of person picking pup up at airport? Aprox shipping date given by seller, and airport to ship puppy to? If not shipping write N/A:
6.Buyer that makes all payments must also add their name and signature to all contracts and will be added to health certificat​e and shipping way bill. Type in your full name to confirm u understand​:
7. If picking up in person at my home any amount owed must be paid in ONLY CASH at pick up. Aprox pick up date given by seller? Or write N/A if shipping instead:
8. Any additional notes for seller:
9. Boarding Per Week, If boarding your puppy this must be paid at same time as the deposit before puppy is put on hold for you:
10a. Additional Services/Fees, example -microchipping $50 / explain in 10b...:
10b. Descriptio​n of any Additional Service / Fee:
11. Your Name if u agree to Jordan Family Treasures Health & Purchase Agreement, & if applicable the Teacup Puppy Care Agreement. No puppy is ON HOLD until all contracts are returned signed to seller:
12. Where did you hear about us? google, yahoo. friend, puppyfind, breedersclub.net, pets4you, or OTHER: Please explain?
13. YOUR NAME if you have read and agree to THE BLOG page at: http://www.jordanfamilytreasures.com/blog/